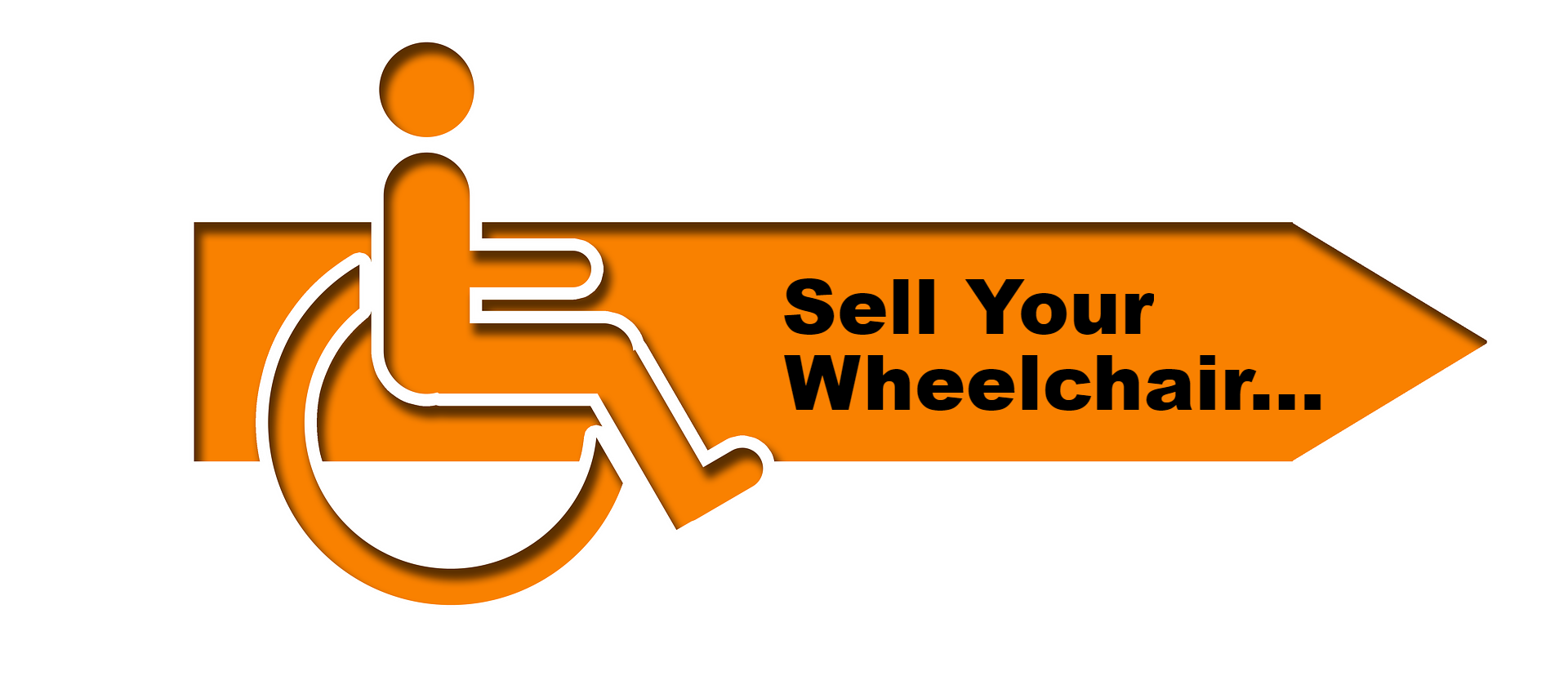 What's the best way to sell your used Wheelchair?
If you have a wheelchair that's no longer needed, or you've purchased a new one and need to free up the space of having your old one still around, then selling your wheelchair is probably a good option and will raise cash that can be used for other things. Today, there are a wide range of options for selling used goods, such as your wheelchair, but there are some pitfalls that come with selling on the popular channels such as eBay, Gumtree and Facebook, so it's a good idea to get clued up on the full range of options before you advertise.
ALTHOUGH YOU COULD POTENTIALLY RAISE A LITTLE MORE MONEY SELLING YOUR WHEELCHAIR VIA EBAY, AMAZON, GUMTREE OR OTHER CHANNELS, IT'S MORE TIME CONSUMING AND MAY NOT BE AS HASSLE-FREE OR SAFE AS YOU MAY EXPECT…
Firstly, compared to other general household goods you will sell, your wheelchair is different, as it's specialised equipment. What that means when you come to sell on general online selling channels or social media, is that many potential buyers will have specific needs, that normally comes with lots of questions that will be asked on the specifications etc… of your wheelchair, that can be potentially laborious to answer and can mean a protracted sale period, as one question tends to lead to another and so on. If you don't mind this, then that's fine, but it will mean having the original handbooks etc. to refer to, so you are giving accurate information. The other thing to be aware of when selling your wheelchair online, is the potential for fraud and time-wasters who cancel orders when you've done all the hard work in communicating and preparing your wheelchair for shipping. At Mobility Buyers, we hear from customers who are increasingly telling us that fraud has been attempted on them when they have been selling their mobility gear, and the fraudsters are using quite sophisticated techniques to try to steal goods, or, deny that they have ever received them from you. If you do decide to sell via social media, such as Facebook, Instagram, Twitter or via eBay or Gumtree, or other channels, whilst you could potentially make more money than selling through Mobility Buyers, just be aware that there are unfortunately scammers out there, so if it seems to feel 'not right' at any point, then come out of the process and report the person to the operators of the online channel you are using.
Why Mobility Buyers is different?
At Mobility Buyers, we remove the normal hassles and risks associated with selling your wheelchair. Because we already have the experience and knowledge on your make and model of wheelchair, it's much quicker and easier to sell to us and you won't need to answer lots of buyer questions, as you normally have to field if selling on other online channels. We'll give you a very fair price for your equipment, giving you a quick and transparent offer that you can either accept or decline. The process of selling your wheelchair is quick and easy, and if you have questions at any point, we're always here to help you.
A safe and secure way to sell your wheelchair
When you sell your wheelchair to us, we effectively remove the potential for online scams, abuse, dealing with returns or time-wasters. It's easy and safe to sell through Mobility Buyers. We have the experience of having handled many thousands of successful mobility purchases and our payments to you are made in person, in cash, when we make collection. No having to worry about packing and shipping. We collect from you at your location at a convenient date and time that suits you. We think, alongside the many thousands of people we've helped sell their unwanted wheelchairs, that our solution offers a sensible and safe option to get a good price and provide convenience, as well as a speedy way to sell your wheelchair when it's no longer needed.