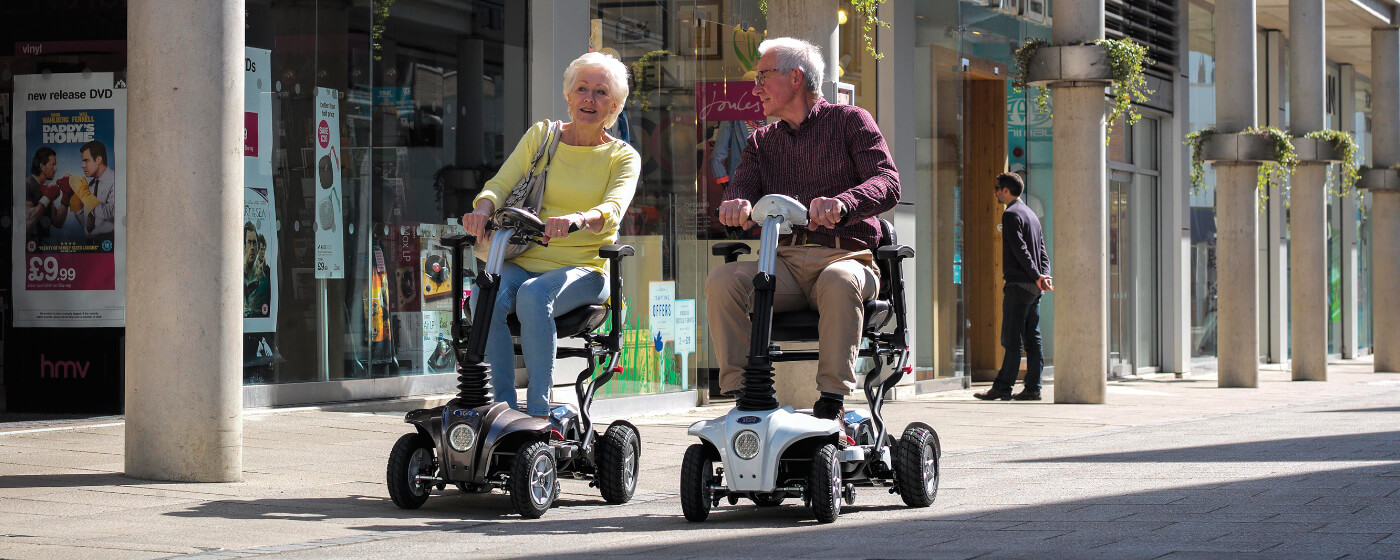 Can I trade my mobility scooter in?
Whilst trading your Mobility Scooter in against another model you are buying can be a good option for some, it's a good idea to be aware of all the facts so that you are making the right decision for your personal circumstances.
It's a fact that trading in your existing mobility scooter for a new model can provide you with a low hassle way to offload your old mobility scooter, but it's worth being aware that in a lot of cases, you will be offered a much lower price than its actual value, and you may also miss out on the retail discounts that would apply if you were paying cash for the whole purchase price.
Trading in can also limit you to a narrower range of scooters, as your trade in may only apply to certain models, or scooter models at a narrow band of price points from the retailer.
The other factor that many people feel a little uncomfortable with, in the trade-in process, is the sometimes highly critical way they inspect your scooter in front of you, picking out lots of things that are really nothing, but making them sound like a big deal, to get you to agree to a much lower trade in price.
Whilst some people don't mind this, for others, it can be stressful and a little insulting to have, what was their pride and joy, being effectively talked-down right in front of them!
Selling your mobility scooter for a cash payment from Mobility Buyers has the advantage of giving you a cash payment for your mobility scooter. No hassle, we simply will offer you a very fair price that gives you the cash to then use as a much more powerful bargaining tool when you are buying your next model.
Having cash in your pocket means you are now not limited to any particular model or brand, or price level. This gives you the upper hand in your negotiations and the flexibility to decide where you'd like to make your purchase.
Now there's no need to go through the hassle of having the guys inspecting your scooter in front of you. You have a healthy amount of cash to put in to the purchase, so again you're more in control and can leverage the sales person for bigger discounts and extras thrown in with your buying power.
With Mobility Buyers, getting your cash is as easy as 123…
1. Fill out your details along with images of the mobility gear you wish to sell.
2. We will provide you with our very best offer, subject to our terms and conditions.
3. On your acceptance, we will call to collect and PAY YOU ON COLLECTION
Remember, we buy: Scooters, Wheelchairs, Powered Wheelchairs, Hoists, PLUS many, many more mobility products! Any questions? Simply email us at support@mobilitybuyers.com